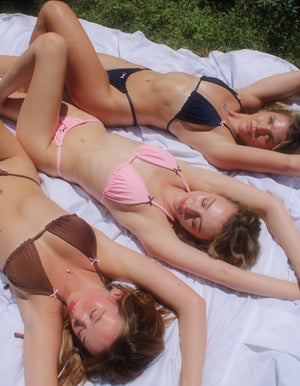 Baby Doll
---
Baby Doll by Burdash Bikinis is a handmade swimwear collection designed to embody the divine feminine energy that effortlessly exists within us. It is our creative, deepest, & most vulnerable nature.
Delicate details, feminine silhouettes, and the softest colors capture our innermost truths. Dainty accents of bows and roses compliment the buttery soft fabrics of this swimwear collection.
Find the strength in your softness with the Burdash Bikinis Baby Doll collection.
Stay Grateful,
Caitlyn Burdash